With over forty years of combined experience in the restaurant industry, Steve is a wonderful chef. Barbara excels in food preparation and presentation. Arrangements for the catering of special events can be made. All guests are welcome to experience the gourmet delights that Steven and Barbara are renowned for. A sample of the menu is listed below. For a more detailed listing and special requests, please contact us.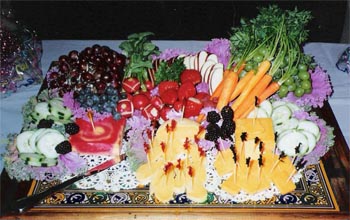 Appetizers
Salads
Chicken wings
Deviled eggs
Fried sweet potatoes
Vegetable tray
Pigs in a blanket
Pizza morsels
Swedish meatballs
German meatballs
Tahini with pita
Humus with pita
Stuffed grape leaves
Salsa with chips
Guacamole with chips
Quiche Spinach balls
Chicken cashew
Chicken curry
Pasta – 10 types
Antipasto
Zucchini
Greek
Seafood
Waldorf
Tomato with onion
Tomato with cheese
Potato – 4 types
Carrot – 2 types
Three bean
Caesar
Spinach
Complete picnic baskets are available for your trips. Cold packed and ready to go complete with beverages, glasses, plates and basket.
Main Courses
Beef Wellington
Stuffed chicken
Filet Mignon
Chicken cordon bleu
Prime Rib
Stuffed Turkey
Steak au poivre
Beef stroganoff
Stuffed pork chops
Hawaiian ham
Stuffed shrimp
Sweet & sour pork
Lobster thermidor
Veal marsala
Coquilles St. Jacques
Crab imperial
BBQ
Poached salmon
Hot dogs
Hamburgers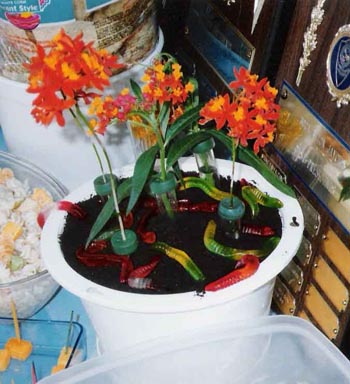 We offer a wide variety of desserts, just ask for your favorite!